Turn your genetic data into a business advantage!
AgBoost makes it easy!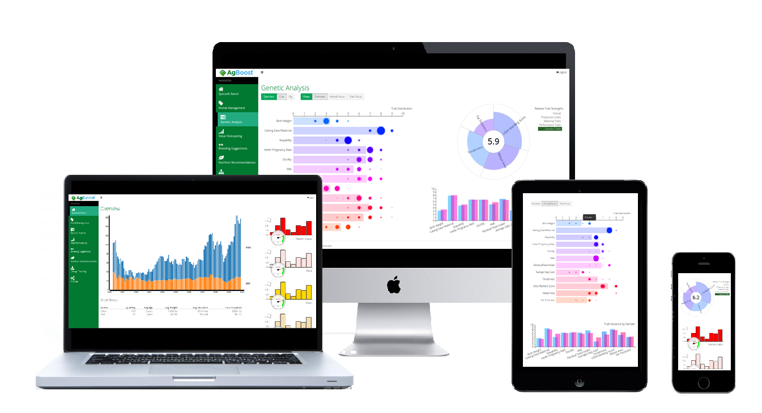 Better Data Analysis Means Better
Business Decisions!
AgBoost's easy-to-use online livestock data system helps you make better business decisions.
Livestock producers world-wide use our next-generation livestock data management technology platform to enable selective breeding, management, and marketing decisions for animals based on genetics, performance, health, nutrition data, and other key datasets.
Select the right cattle
Buy best bull and replacement females to increase genetic potential and reduce development costs and cycles.
Sell at the right price
Match animal selection to actual budget (initial cost, development and maintenance).
Sell at the right time
Market your animal online
Achieve New Insights With Your Tools
Schedule a time to view a demonstration by clicking here.
For additional information or questions please call (405) 400-8200