"AgBoost: the Leading genetics testing and herd management platform"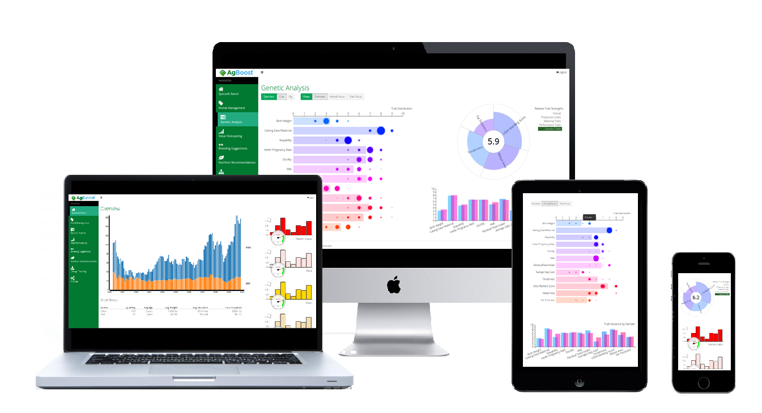 Better Data Analysis Means Better
Business Decisions!
AgBoost is a premier web based platform where livestock producers can own, control and understand their herd genetic data to improve breeding and marketing decisions .
Order DNA test using AgBoost.

We make it easy and save you time when you order your DNA test online with a click of button on AgBoost.
Visually Analyze your herd genomic and performance data!

We visualize and analyze your animal genetic data so you select the right replacement heifers and match the right cowherd with the right bull.
Sell your animals using AgBoost Marketplace!

Create offerings on our marketplace for your animals and products.
Achieve New Insights With Your Tools
Schedule a time to view a demonstration by clicking here.
For additional information or questions please call (405) 400-8200