Herd Management
Track your herd performance data and inventory.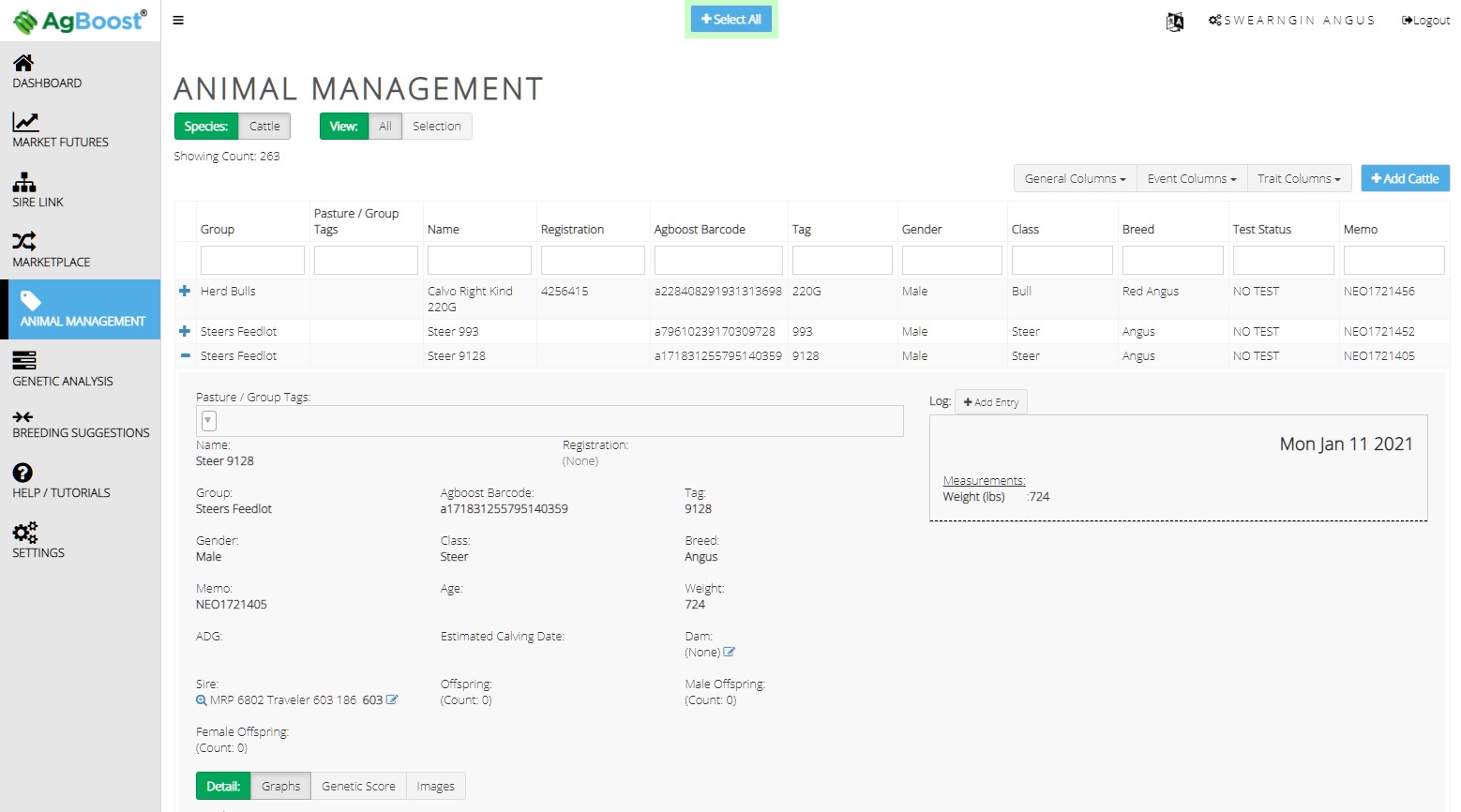 Upload and visualize your existing data using our customize vendor portal.

Integrate with any software to upload existing data.
Genetics Analysis
Own, Control and understand your Genetics Data!
AgBoost lets you make selective breeding decisions through your visualized gene data.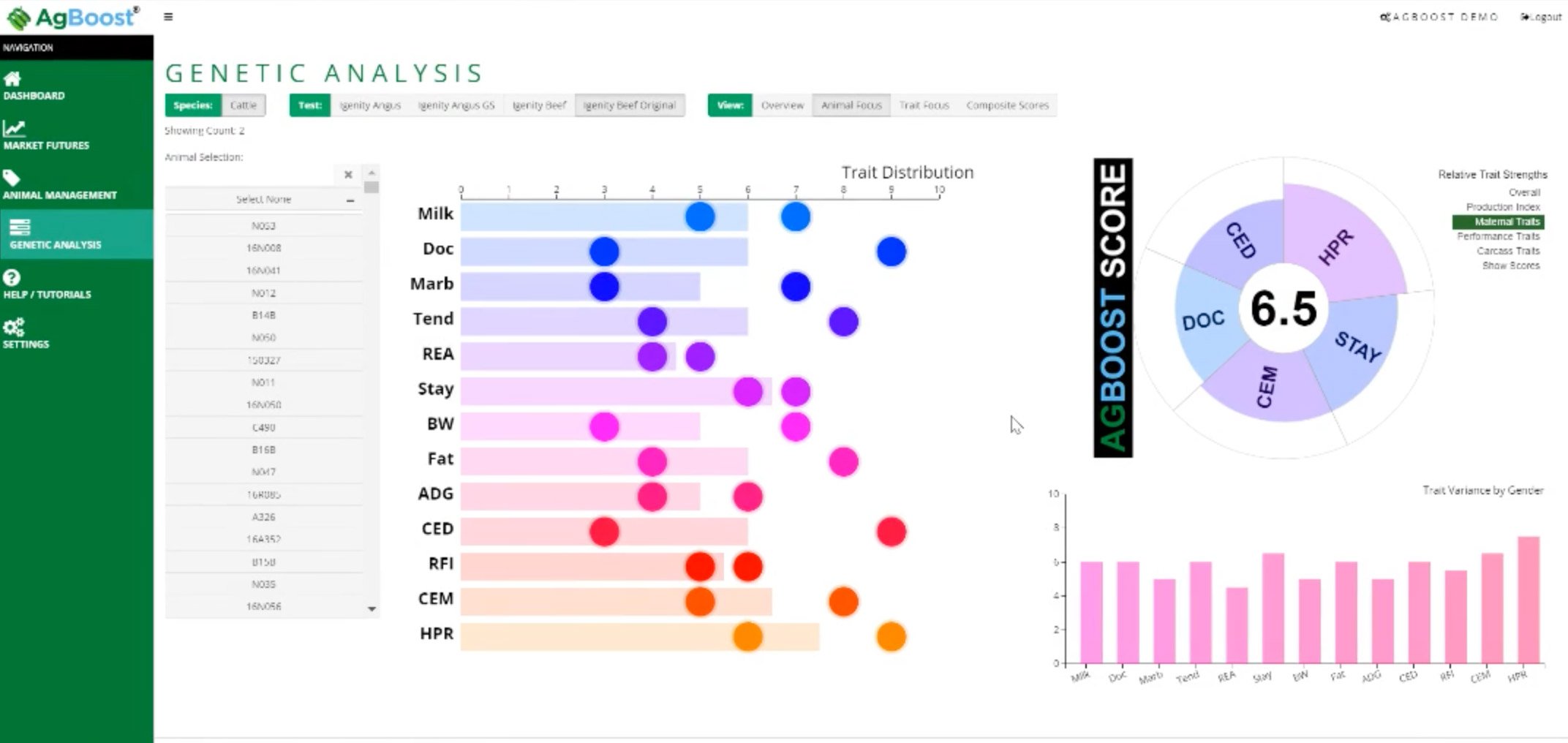 How it Works
1. Upload your data. We help you visualize and analyze your phenotypic data, breeding data EPDs, genomically enhanced EPDs, DNA test results, IVF processes and more!
2. Order your DNA test using AgBoost. We save you two weeks of your time and collect more data on your animals through a click of a button. No going to labs, result only!
3. Make data driven decisions. We visualize and analyze your data so you select the right replacement heifers and match the right cowherd with the right bull!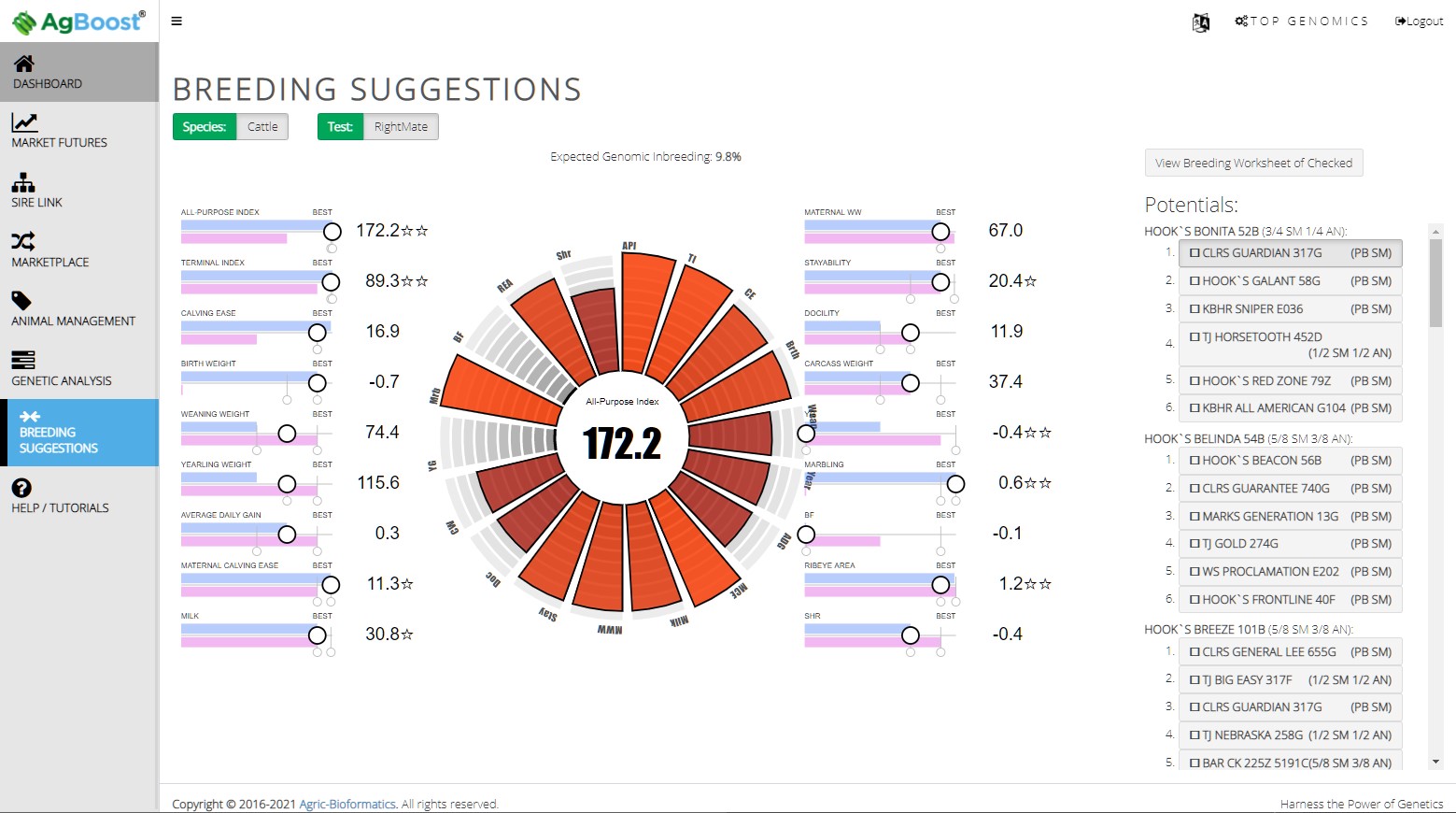 Breeding suggestion
" Breed the best bull with the right cowherd"
Once the data is uploaded, AgBoost analyze and visualize the genetic data to suggest matching the right cowherd with right bull for breeding.
Sire Link
Track your herd sire and their progeny

Order your parentage test through AgBoost

AgBoost will visualize your parentage data

Know your top performing bull

Lineage tracking for generations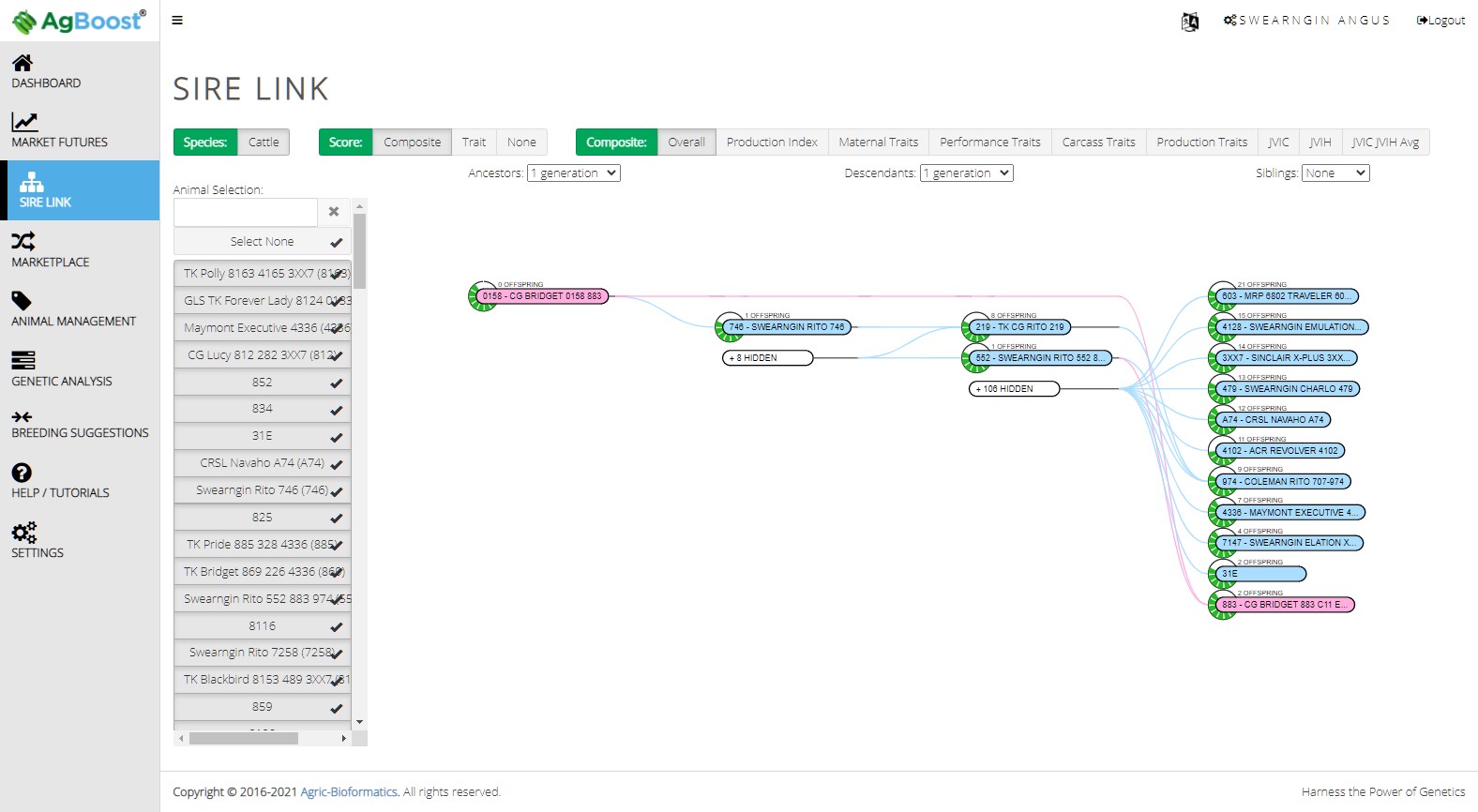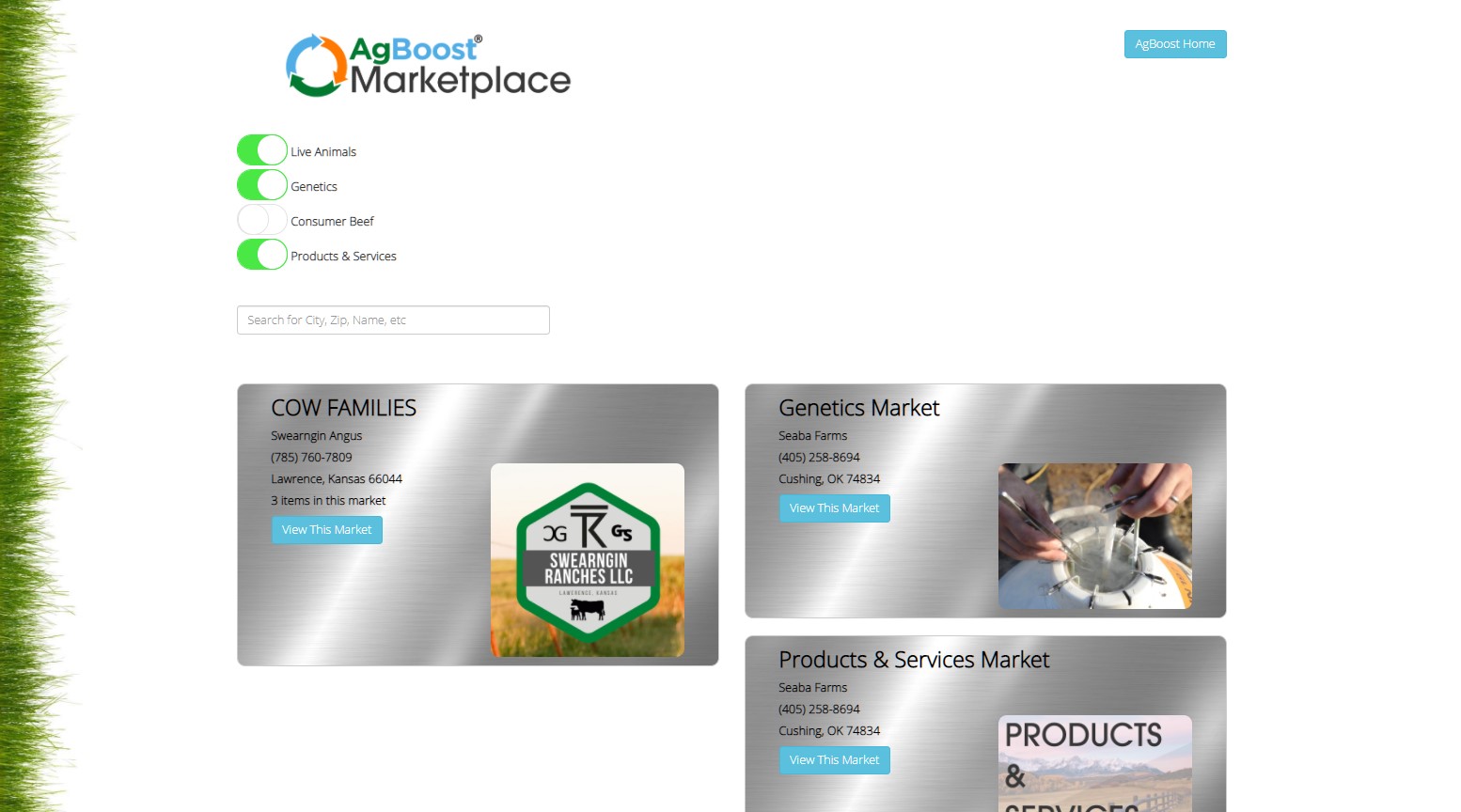 AgBoost MarketPlace
Create offerings for each animals or product.

Connect and send your animal directly to potential buyers.

Can list direct beef, live animals, embryo, semen, as product in the Marketplace.

Control your data and Profits.

Use AgBoost in your bull sale catalog to validate animal pricing.

Direct website integration.

Auto-created links to show genetic testing results to increase the sale price of animals.